Are you tired of struggling financially, spiritually, physically, educationally, and socially? You deserve a balanced successful life.
Achieving success is very difficult because it involves creating balance in every area of your life. Handling everyday personal matters can be a tedious process for most individuals. The L.I.F.E. Toolkit provides the answer for your personal and professional success.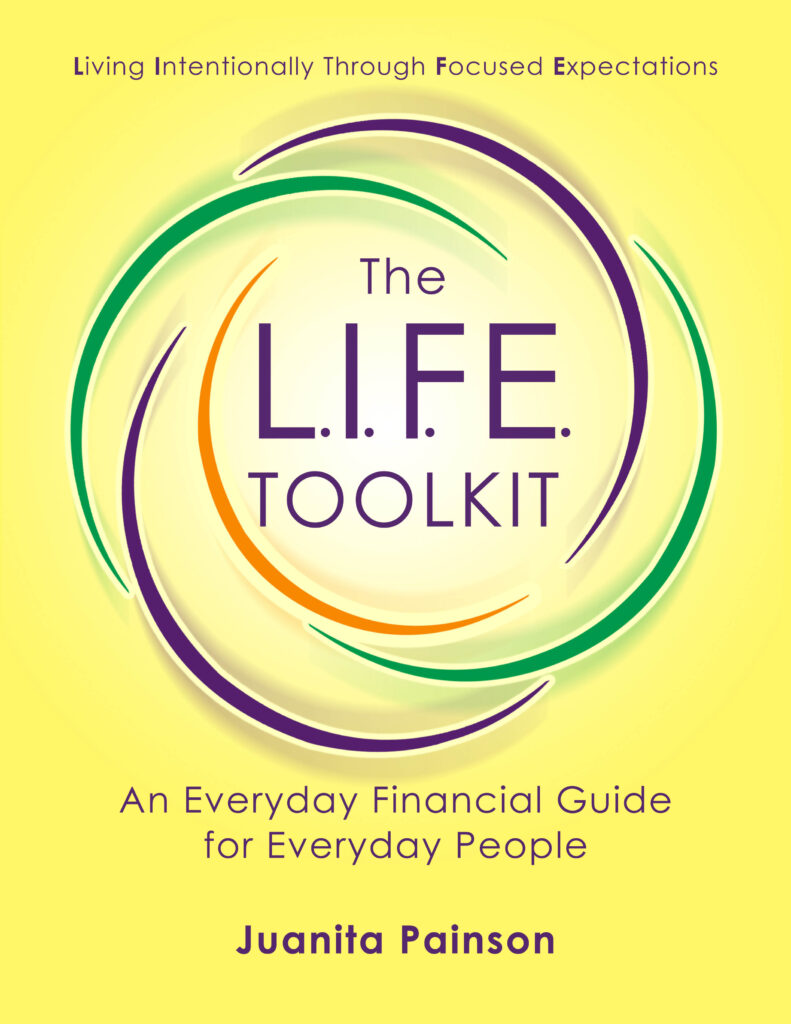 Are you ready to transform your L.I.F.E.?
Purchase your toolkit
today for
$39.99!
plus tax & shipping.
Testimonials:
"The L.I.F.E. Toolkit has created a paradigm shift in my thought process. The series of life lessons were clear and concise, with action items I was able to implement. I have been able to use the tools to readjust and realign, some areas of my life. The end result is that I'm now a more balanced person who lives intentionally on purpose."
~ Sheltocks M.~
"L.I.F.E. Toolkit is compelling. It created an awareness that activated my immediate response. It provided a compass that steered me on the path I needed to follow in order to complete an important life chapter as I sought to fulfill destiny and purpose."
~Claire D.~
Additional Offers:
Are you ready to make a change but need some guidance?
Would you like to have Juanita as a guest speaker?